Image
Image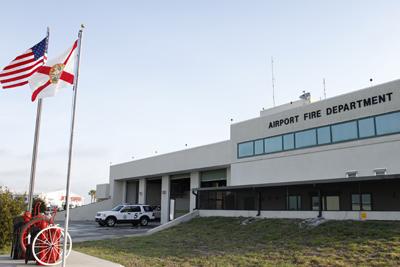 Image
Image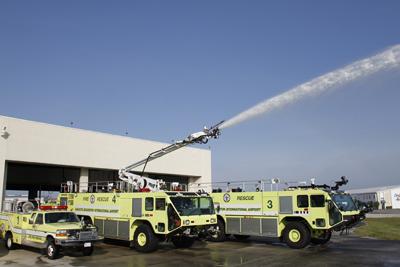 AIRPORT RESCUE AND FIREFIGHTING (ARFF)
The ARFF Department provides daily aircraft fire protection and airport medical services, 24 hours per day. The ARFF Department employs Florida State Certified Firefighters/Emergency Medical Technicians (EMT's) who are ready to assist the traveling public, airport tenants and employees when any emergency or medical need may arise.
The ARFF Department responds to all aircraft emergencies and have undergone extensive training to comply with Federal Aviation Administration regulations for Airport Certification.
The Department is equipped with four state-of-the-art ARFF vehicles together with supporting vehicles and equipment to respond to any aircraft emergency on the airport. 
The Airport has earned the highest rating given by the FAA for its ARFF services which is to insure safety for the traveler. In addition, the ARFF Department is also linked to all surrounding emergency agencies which operate under a mutual aid condition should additional services be required on or off the airport.