SRQ offers Food and Drinks both Pre and Post Security
Image
Image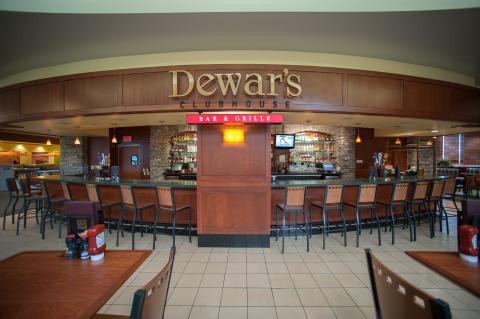 Image
Image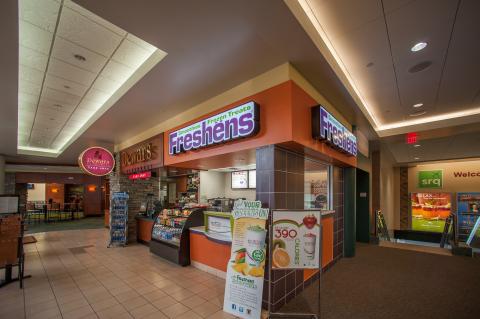 Image
Image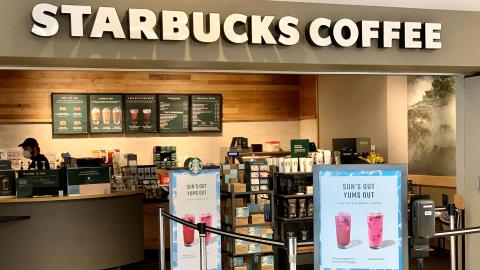 Located Pre-Security:
---
Dewar's Clubhouse
Developed in cooperation with Golf Digest Magazine to cater to travelers who are golf aficionados and scotch lovers alike, this restaurant delivers the sophistication of a European golf clubhouse with the sensibility of an American bar and grill. The full-service restaurant serves several lunch and dinner items, including traditional sandwiches, entrees, and salads, plus a full bar specializing in unique scotch selections.
Dewar's To Go
Providing similar menu items as those found in Dewar's Clubhouse.
Freshens
The popular soft-serve frozen yogurt and smoothies brand offering a variety of frozen treats, ice cream, and even low-carb smoothies.
Dunkin'
SRQ runs on Dunkin'! America's largest retailer of coffee by the cup, is located in the Paradies Shops Travelmart. Dunkin' offers a full-service menu that satisfies even the biggest appetites.
Located Post-Security:
---
Starbucks Coffee 
The finest purveyor of coffee in the world and America's most recognizable coffee brand. Starbucks serves richly brewed Italian-style espresso drinks, tea, pastries, confections, light sandwiches, and salads in a casual café setting.
Gulf Breeze Café 
Offering delicious menu items, including fresh salads, sandwiches, soft drinks and
a full bar.
 
Beach Market Café 
Located in the center of Concourse B, near gate B4, Beach Market Cafe offers seating for passengers to enjoy a quick beverage, snack, or bakery item, on the go.
Dunkin' Express
SRQ runs on Dunkin' offering great coffee and select food items.
Kona Bar 
Serving craft beers and delicious menu items and friendly service.
Jimmy Johns
Serving breakfast and sandwiches freaky fast!
Please note: Hours vary according to monthly flight schedules.