Image
Image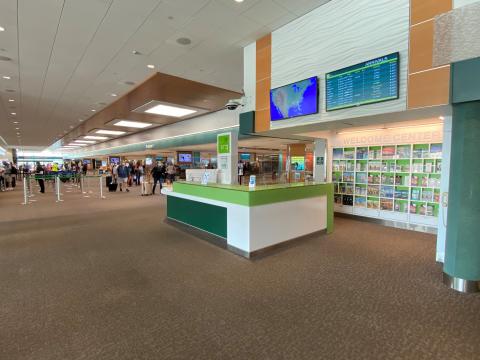 Image
Image

Image
Image

National and local accounts enjoy exposure to millions of travelers and visitors to the Sarasota Bradenton International Airport. The Advertising Program is managed in-house, providing superior customer service and attractive pricing.  Advertising opportunities at SRQ offer diverse options to showcase your products and services. Choose from one of our already fixed displays, or perhaps customize your own display.* Our property also offers outdoor back lit billboards on US 41 and University Parkway. To discover more about the value of advertising at SRQ, or request a media kit or a private tour of the advertising displays, contact:
The Advertising Department
941-359-2770 ext. 4828
email: [email protected]
*All advertising materials must be pre-approved and contracted by Airport Authority prior to being displayed anywhere in or around the airport.